Exhibition spamm.be + Mobile Awards 2014-Art(s) & Network(s) + Workshop : Introduction to the NetArt

Launched by Transcultures at the occasion of Transnomades 2013 (Quinzaine Numériques of the Federation Wallonia- Brussels), the Mobile Awards – Art(s) & Network(s) intend to stimulate the online artistic creation giving it greater visibility . The 2014 edition are focused to artworks created to be broadcasted via the web and displayed on a screen (gifs/glitches, Neen Art, memes, web platforms…).
The winners of the Mobile Awards 2014 exhibited at VIA in a gallery of the Maison Fole are

 :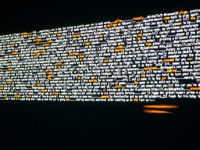 Fabien Zocco (Fr): lives and works in Lille (France)Mixing computing programming and electronics, sound, image or objects, the artistic work of Fabien Zocco focuses on our technological contemporaneity.
Using the protential given by a program, his works articulate and combine different materials (software, data streams, sounds, electronic elements) to constitute generative or interactive sound objects and processes.
Jim Punk (anonymous): prolific and anonymous web artist since the early 2000s, he participated in various international new media festivals & exhibitions, including :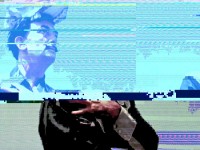 Los Angeles County Museum of Art (LACMA), l'espace virtuel du jeu de paume, le SPAMM.fr, 20111 GLI.TC/H festival, Observatori 2008, Dallas video festival, Blip festival, Sonar festival, Rhizome Artbase 101 for New Museum of Contemporary Art, runme.org festival, European Media Art Festival, Stuttgart filmwinter 2009 2005 2004, break21_6th International Festival of Young Emerging Artists, FILE-2002 electronic language international festival, Impakt Festival 2002, machida museum art on the net 2002. Winner of the CYNETart_award 2004 -Trans-Media-Akademie Hellerau in 2004 etc.
m0us310n.net / mon3y.us projects (Es): Online exhibition featuring Digital & Net.Art on the subject of Money & Error, put together by an anonymous curator "Vasily Zaitsev":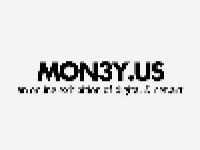 "M0N3Y AS AN 3RRROR | MON3Y.US" proposes to establish connections, dialogues, and new insights into the contemporary art scene around the general topic of MONEY. Around 70 international artists selected with various aesthetic and conceptual approaches who work in fields such as Digital Art, Net.Art , New Media, Interactive Art , Multimedia, JavaScript, Glitch, Video, Online Performance, Animated GIF, and Digital Image.
The Call for the exhibition is produced as a "Happening 2.0" in which we include the work of all participants (about 200 in total). Also we incorporated works by artists outside of the call, who previously had working about MONEY because we were thinking that these artists would improve the quality of the exhibition.
The theme of MONEY was chosen for its ubiquitous nature by an anonymous identity, a online curator who used the name of a famous Russian sniper of World War II: Vasily Zaitsev, a man that could not be seen and acted afar…
Associated with these Mobile Awards 2014 and Festival VIA, Transcultures also propose:
A special Gif Art exhibition  
featuring The Poietic Generator ☞, a connected participatory artwork of the artist/researcher Olivier Auber (Fr)
A didactic Net Art exhibition : spamm.be an online platform that presents a series of works showing the international diversity of today connected/media art, with also a selection of critical tools. spamm.be was launched in 2013 by Transcultures , in collaboration with the artist Systaime (founder of the Super Modern Art Museum – spamm.fr).
To raise public awareness, Jacques Urbanska welcomes the visitors to its Web <iframes> matrix. These presentations and open workshops (in the framework of the European project Nomade and the Nomades numériques initiative, a series of digital arts workshops organised by le manège.mons in collaboration with Transcultures) aim  to introduce the public to the creative diversity of Net Art.
Timing:
20 >> 23.03.2014, 12:00>18:00, free entrance
opening/drink/snack the 20.03.2014, 12:00
Workshop NetArt, 20>21.03.2014, 14:00>16:00
Maison Folie (Espace des Possibles 1er étage) : 1 rue du gouvernement, Mons
– Conception/artistic curators : Jacques Urbanska – Philippe Franck
– Exposition GIFS : Jacques Urbanska, with Julien Deswaef (tks Vincent Paesmans)
– Générateur Poïétique : Olivier Auber (developped with Florence Meichel / in the framework of the VUB – Vrije Universiteit Brussel)
– Production : Transcultures with Mons 2015 and the partnership of manège.mons
– workshop proposed by manège.mons, withTranscultures, in the framework of european project Nomade – Feder Interreg IV France Wallonie-Vlanderen program